You've Got What It Takes
Dedicated. Determined. Hardworking. You get the job done. You've got the character and integrity to endure any tough circumstance. You're a veteran. What will your next career move be? The welding industry is a career path for veterans that you may want to consider.
Why Welding?
If you know a desk job isn't for you, welding could be your trade of choice. Welding careers are in demand because welders are needed in so many sectors of the economy. Welding jobs are available in all industries, including automotive, agriculture, construction, manufacturing and more. If you like to fix things, perform repairs, solve problems and work with your hands, welding might be what you're looking for.
Welding Serves a Purpose
If you want meaningful work, welding could be a great choice. As a professional welder, you will serve a critical part in keeping the economy together. Your work will truly matter. Welding is a craft and as you grow in your skills as a welder, your welding can also become a hobby that you will be truly proud of.
Earn a Living Without the Debt
Want a great career without the student loan debt? You don't have to have a four-year college degree to be a welder. Your first job as a welder can allow you to earn a respectable income. Financial assistance is also available to those who qualify, so you can be confident knowing that you can earn a living without the sky-high debt.
Stable Career, Potential for Growth
Once you finish your training as a welder, you'll find that growing your career is possible. Welding is a stable industry and there's plenty of room for growth. The demand for jobs is there, making it a wise choice for those seeking job security.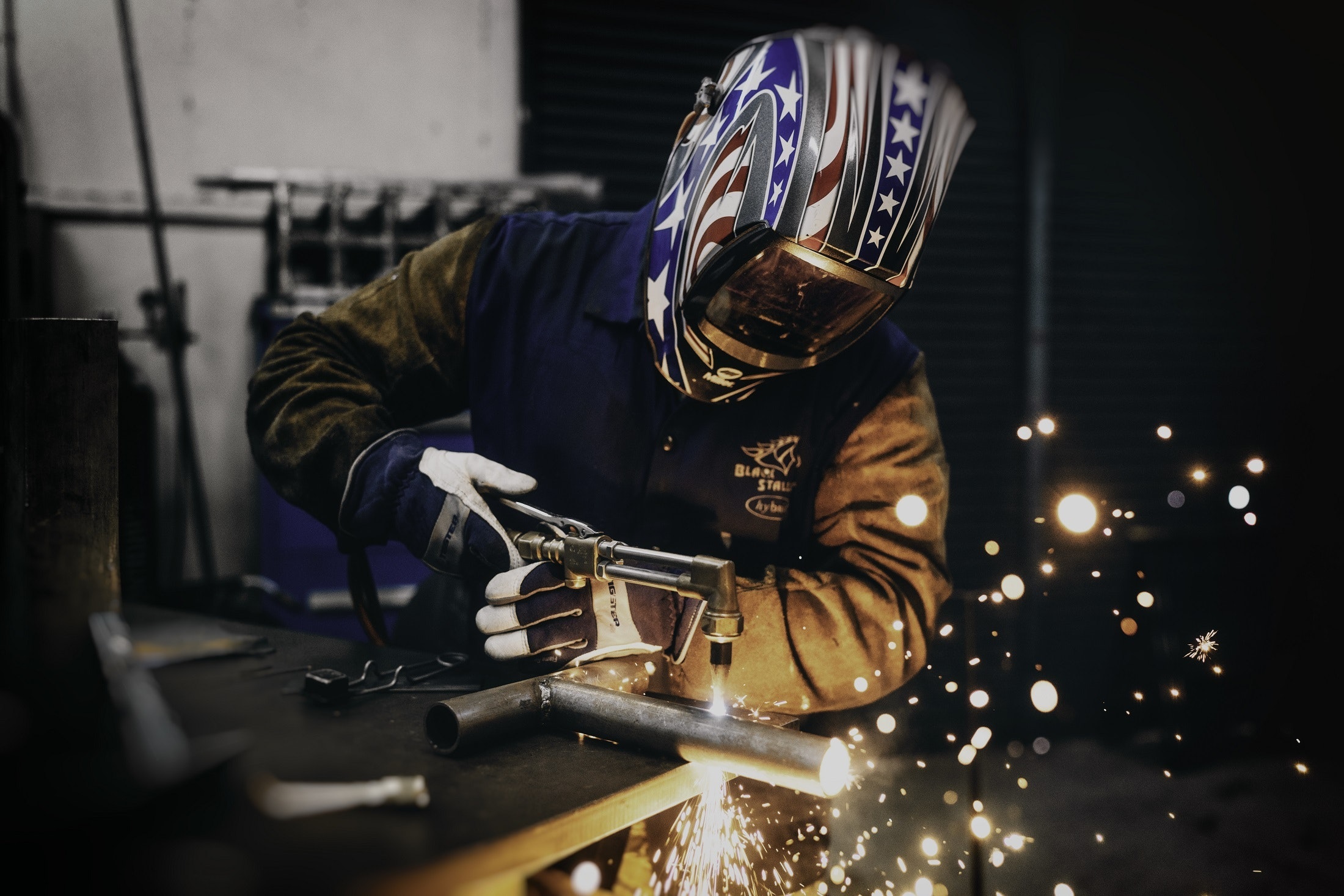 You Can Work for Yourself
The leadership skills and career accomplishments you've achieved as a veteran can be used to build your own business. Training for a career as a welder can allow you to be an entrepreneur in the welding field. Welding can also equip you with a skill set that will always be in demand to allow you to earn extra income, even if you decide to work for someone else.
Travel in Your Career
If your time in the military was spent traveling the world, you may have the urge to travel again. Choosing welding as a career can give you the opportunity to travel again. Welding jobs will always be in demand, and they will be vital to keeping the economy together. Welding jobs are available all around the world, so why not choose a career that will allow you the chance to travel again?
You Can Make It Happen
Want to learn more about a career as a welder? We're here for you. Contact us by filling out the form above or call ETI at (888) 830-7678.
Learn more about careers in welding: