Steps To Becoming an HVAC-R Technician
Ideally, HVAC-R technicians are trained and certified to install, fix or replace heating, ventilation, air conditioning and refrigeration units. There is an increasing demand for HVAC-R technicians right now, making it the perfect time for you to start your new career. If you love mathematics, mechanics and enjoy completing hands-on tasks, you might love working in this in-demand industry. Besides being book smart, hardworking and professional, you must also be physically strong. Some repair and replacement jobs might be quite hard to maneuver requiring great core strength.
In most cases, HVAC techs work full time and are paid on an hourly basis. On average, an HVAC technician working in the United States earns about $23.45 per hour. All the same, salaries for an HVAC job can range from $7.27 to $50.90 per hour, although overtime, holiday, and extra work rates might apply.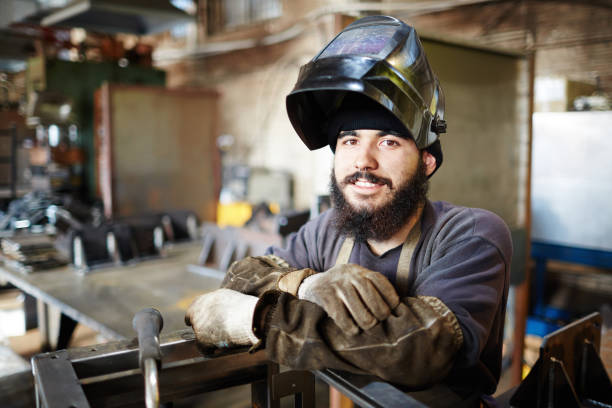 How Do You Become An HVAC-R Technician?
If the idea of a traditional 8-5 office job does not excite you, how about you consider working as an HVAC specialist? Here are a few steps to guide you through:
Get A Diploma
To become an HVAC tech, you must first complete your high school education or get your GED. If you are still in high school, go the extra mile and attend vocational training. Here, you can focus on courses that can earn you some mechanical skills, which will be valuable in your new career.
Attend ETI For Your Training Program
After completing high school, an aspiring HVAC technician must enroll and complete a training program. At ETI, you can complete an HVAC program in as little as seven months, with daytime and evening classes scheduled to fit your busy schedule, and financial assistance available for those who qualify. At ETI, you will have the best expert instructors with decades of experience in the HVAC field at your disposal. They will train you and share their knowledge on gas piping, sheet metal fabrication, piping, conduit bending and diagnostics. You will also learn all there is to know about HVAC systems installation, repair and replacement. Most importantly, ETI has an incredible Employer-Graduate plan with employers sourcing graduates from this school for the last four decades. On top of which, ETI offers lifetime placement assistance to their graduates in good standing to help them navigate their job search at any point in their career.
Get Certified
To work legally within the HVAC Industry, you must be certified by the Environmental Protection Agency (EPA).  Federals Regulations require all technicians to be certified under the Clean Air Act Section 608.  This certification is earned while at ETI.
While you can learn some of the basics of HVAC on an online HVAC program, keep in mind that this is a practical course that will also require hands-on experience. If you are ready to start on your new and exciting career, contact ETI at (888)-830-7678. It's your future. Own it.
Learn more about HVAC Technicians: