HVAC has a reputation for being cold technical work.
But HVAC maintenance and repair keep houses warm during winter storms. It's the technology at the heart of every home. And pet owners can rely on HVAC technology to keep their companions safe.
Keep your pets and you cozy with these HVAC tips.
Regular Clean Air Filters
We all love giving our furry friends a big hug at the end of the day. But you can't ignore the hair that flies out. You might notice it cling to your lovely couch, but you probably missed it flying into your air filters. Changing air filters is sanitary and prevents your air conditioner from getting blocked. You should change your air filters every 30 to 60 days to make sure that your vent system doesn't get blocked.
Also, make sure to clean the outside of the air filter. Even if pet hair lands far away from air vents, there's still a chance of it finding its way inside. Regularly vacuuming is especially important if you have carpet. The hose attachment on your vacuum is your friend here.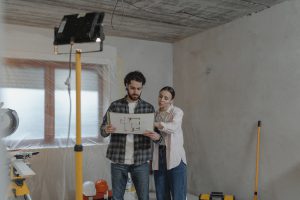 Want to avoid constant fur cleanup? Regularly grooming pets keep loose fur at the groomer's and far from your air vents. Grooming also keeps your pets healthier by brushing away the dirt and bacteria that cling to their fur.
Get a High-Quality Air Filter
Pet ownership requires stronger air filters than the standard. Air filters are ranked on the Minimum Efficiency Reporting Value (MERV) scale. The higher the score, the stronger the filter. Most households use air filters with a MERV between five and eight. Pet owners, however, should use air filters with a MERV rating between 10 and 12. These strong filters weed out the allergens and dirt that come off of your pet's fur.
Make Sure Your Thermostat is Working Properly
Your pet relies on the comforts of thermostats as much as you do. Unlike us, though, they don't mind when it gets a little chiller or warmer. Buy a programable thermostat that changes the temperature when you leave for work. This cuts costs on energy bills and keeps your pets cozy.
Pets might be fine with a little energy change, but a dramatic temperature change isn't good for them. Regularly check your thermostat and air conditioning to make sure they're not at risk of breaking down while you're at work.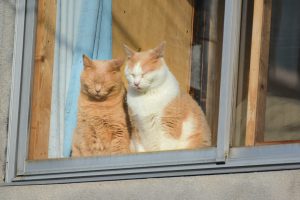 Keep an Eye on Your Outdoor Units
Does your big dog love to bury their treats? They might be scratching your air vents during their digs. The small dents and scratches they create can turn into long-term damage. Their shedding also poses as much of a risk to your outdoor filter as it does to your indoor one.
Consider restricting their access with a latticework or chicken wire fence. This will keep your dog out of the fence without restricting airflow.
Have Regular HVAC Maintenance Appointments
Pets might de-stress us, but their fur has the opposite effect on your HVAC system. Regular appointments with technicians keep your HVAC units clean and germ-free. Let your HVAC technician know that you have pets so that they can pay special attention to your air filters.
Discover More at ETI's HVAC Training Program
Appreciate the hard work HVAC does to keep your pets safe? At ETI, you'll discover that it can do so much more.
Build your dream career with hands-on technical training. Enroll in our HVAC program and get the skills employers are seeking out, including:
Gas Piping
Refrigeration
Installing and Repair HVAC Units
Sheet Metal Fabrication
Electrical Work
Don't believe us? Just listen to one of our alumni's success stories:
So what are you waiting for? Visit our website for more information on our HVAC training program.
Learn more about HVAC Technicians: